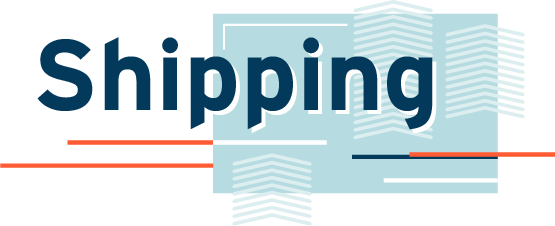 Personalization House offers economy shipping service to the contiguous 48 United States. We offer a flat 10% Shipping & Handling fee.  Orders are shipped M-F, via UPS or USPS with final delivery by the U.S. Postal Service or UPS Ground.  Please allow 2-4 business days after the order has shipped out of our warehouse. 
 All orders are produced and shipped. within 3 business days upon placing the order. If your order will be delayed, we will notify you immediately. Orders involving custom personalization (like logos) require additional time.
Additionally you may pick up your order from one of our Illinois or New York locations. Please contact info@personalizationhouse.com if you would like to pick up your order in person.
Shipping charges are calculated based on the total price of product and personalization in each order after all applicable discounts. In addition to the order total product and personalization price, shipping charges vary depending on delivery destination and shipping method.
For Standard Delivery: orders ship for a flat rate of 10% (shipping + handling)
For Express Delivery: orders ship for a flat rate of $25.
For Express Plus Delivery: orders ship for a flat rate of $30.
For Next Business Day: shipping charges vary.
International Shipping: charges vary by country.
An additional $10 shipping charge is applied to all orders with delivery destinations in Alaska, Guam, Hawaii, Puerto Rico, & the U.S. Virgin Islands.
Shipping prices listed at checkout are the actual cost for shipping using expedited methods.